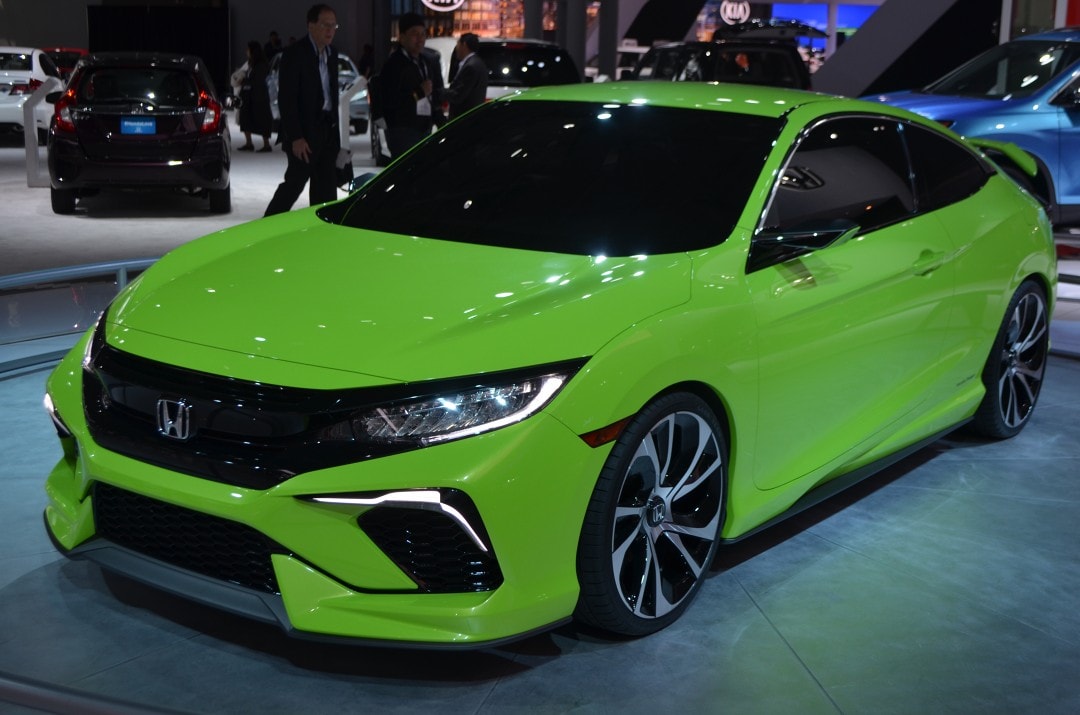 Honda surprised the audience at the 2015 New York International Auto Show with its unveiling of the Honda Civic Concept, an aggressive coupe concept with vibrant green paint that signals the styling of the all-new tenth-generation Honda Civic.
Due this fall, the all-new Honda Civic is set to be  a radical departure from the current 2015 Honda Civic. Whereas today's Honda Civic is available in 2-door coupe and 4-door sedan body styles, the next-generation Honda Civic will also add a versatile 5-door hatchback model. An all-new Civic Type R -- likely the Civic Type R that Honda debuted at the Geneva show last month -- will serve as the highest performance Civic available to American consumers. Fans of the Civic Si need not worry, as Honda will continue to offer buyers this trim as well.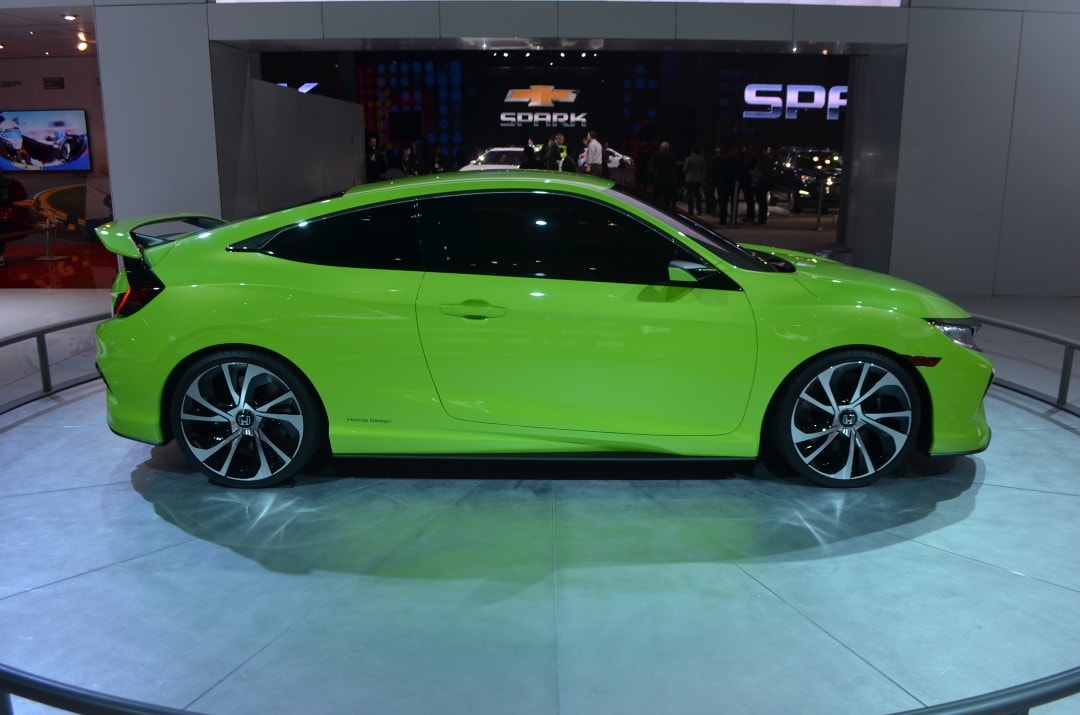 While Honda isn't ready to show off the final form of the next generation Civic, the company did reveal that a new 1.5-liter turbocharged 4-cylinder engine will sit under the compact car's hood. Mated to a 6-speed manual or CVT, we fully expect the new Civic to deliver terrific fuel economy with great performance.
Safety remains a top priority at Honda, and the company says the next-generation Civic will be offered with such safety features as a lane departure warning system, a forward collision warning system, a rearview camera, adaptive cruise control and Honda's innovative LaneWatch system.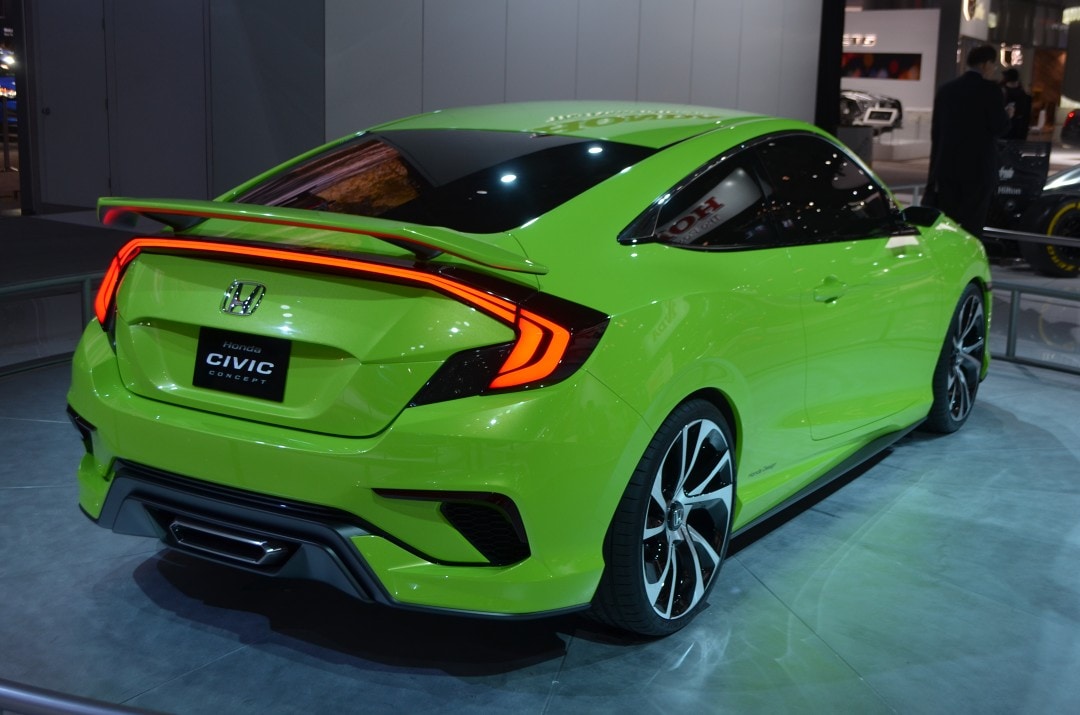 Although we expect the production-bound Civic to lose some of the radical design features of the Honda Civic Concept shown in New York, if the car that shows up at AutoNation Honda Lewisville's lots looks half as good as the concept car, then the all-new Honda Civic will be one of the most attractive and dynamic looking vehicles in its segment.